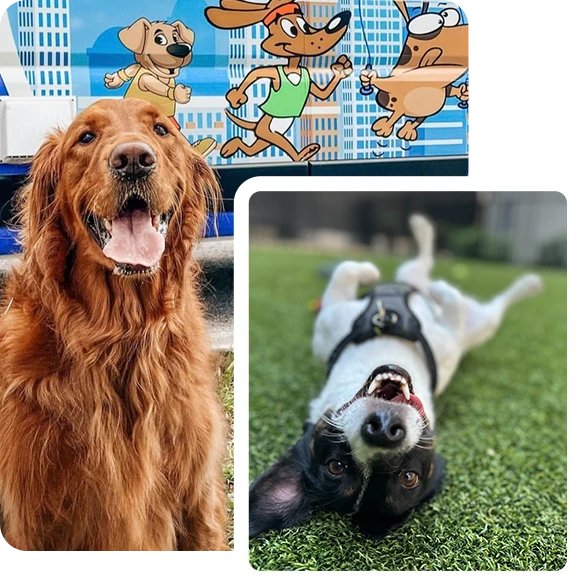 We are a licensed and insured business in the state of Florida. We are trusted and recommended by trainers, vets, rescues, and other local pet professionals. At High Speed Paws, we offer professional pet care services that provide your pet with a safe and comfortable environment.
We offer a range of services
designed to meet the needs of your furry friends
We provide a range of services designed to meet the needs of your furry family, including dog boarding, treadmill exercise services, and professional dog walking. Our services are tailored to each pet's individual needs, and we pride ourselves on being a company that you can rely on. Our climate-controlled van ensures that your pet stays comfortable during their treadmill sessions, and our GPS-monitored dog walks give you peace of mind about their whereabouts and activities. Plus, you'll receive updates, live photos, and report cards with all of our services.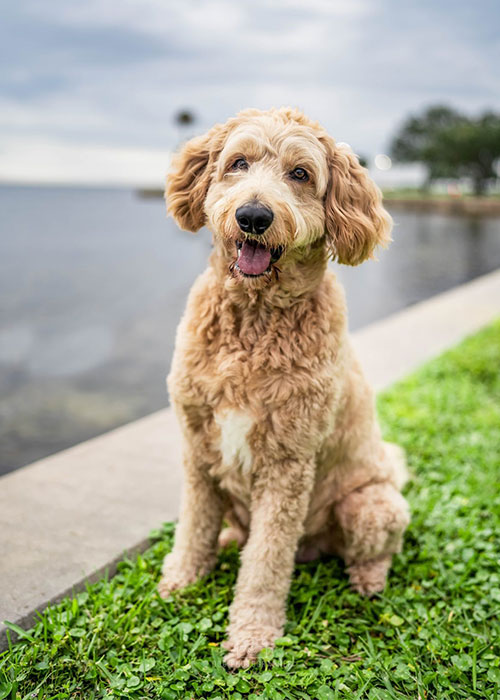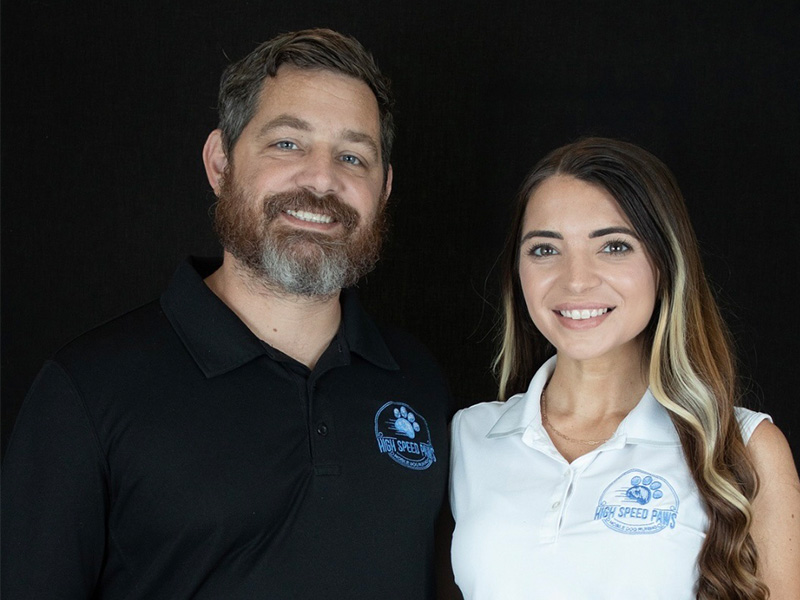 We are Lauren and Michael, the owners of High Speed Paws, Tampa Bay's first mobile dog gym. During the pandemic, we had a lot of time on our hands and were filled with uncertainty in our current work positions, causing us to brainstorm new ideas. We have always worked for other people and it has been a dream to have our own business pertaining to something we are passionate about. As the popularity of mobile dog gyms started to surface during this time, we decided to pursue it and opened one year later. We have two Goldendoodle boys of our own, Kooper and Kai. They have been a huge inspiration to our career choice and, through raising them, we have realized how essential proper exercise and pet care is. As pet parents, we want everything done for our pets the way we like it – and that is what we strive to aim for with our fur clients while in our care.